Learner and New Drivers Insurance ...

We have recently teamed up with Marmalade to allow us to offer "Learner Driver" and "New Driver" insurance for young drivers to ensure we are able to give you the best policy and price where possible. Please see details below:

Learner Insurance - Click Here to visit Marmalade Insurance for more details
Our Learner Insurance covers a learner driver to drive a family or friend's car – all done in a clever way that doesn't risk the car owner's No Claims Bonus. We'll cover vehicles up to insurance group 32 with a current value of up to £30,000. The car must have primary insurance in the owner's name and our insurance will not cover a car owned by the learner driver.
We've included a handy table for reference below, but your client will get comprehensive cover against fire, theft, malicious damage and any accidents while driving the car. It also covers damage to other people's property while driving. It even covers whoever is supervising the
learner in case they have to take control of the wheel in an emergency.
Initial purchase can be for a period of 30, 60 or 90 days with the option to renew at any time.
The policy ceases as soon as the young driver passes their test, so it's important to let them know they won't be covered to drive home afterwards!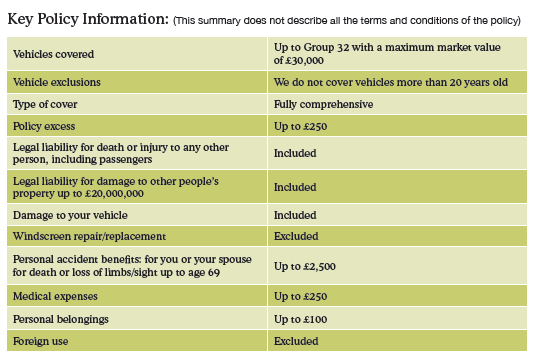 New Driver Insurance - Click Here to visit Marmalade Insurance for more details
Marmalade's New Driver Insurance is a comprehensive, telematics insurance for young drivers learning to drive in their own car or once they have passed their test. They can build up their valuable no claims bonus straight away – even better, there is no premium change once they pass their test.
The policy is free from restrictive curfews and negative night time driving penalties so young drivers to drive where and when they want. We also give our lowest price from the outset so there is no mucking around with complicated performance related schemes.
The latest telematics technology helps the driver develop safer driving skills, and lowering their premium, by measuring their driving ABCs - Acceleration, Braking, Cornering and Speed.
Feedback is available online instantly on every journey through a web based portal which also features handy eLearning modules to help become even safer.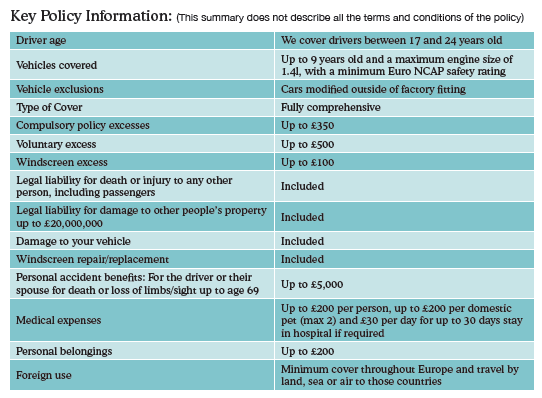 If you are interested in obtaining a quotation.... please Click Here to visit Marmalade Insurance for more details

Quick Links...

Personal 

   Home

   Motor

   High Networth

   Let Properties

   Travel

   Motor Bike

   Learner and New Drivers
Commercial

   Commercial Combined

   Public Liability

   Professional Indemnity

   Motor Fleet

   Motor Trade

   Shops & Offices

   Property Owners