Home Insurance ...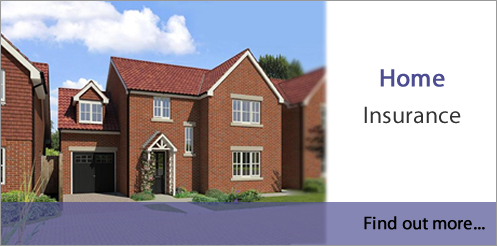 Home buildings insurance protects the structure of your home, including outbuildings, driveways, etc, and the amount you insure reflects the amount it would cost to rebuild your home, which is not necessarily the same as its market value.
Contents insurance can be arranged also to protect your possessions against loss or damage, catastrophe and accidental damage, as you wish.  Many major insurers offer policies that automatically provide a sum insured of £40,000 or £75,000 and base the premium on the number of bedrooms within your policy. This eliminates the need to calculate the value of your contents and prevents under-insurance problems.
We are happy to advise on such areas as accidental damage, all risks and personal possessions, and can arrange such extras as legal expenses and home emergency if required. We can also provide cover for holiday homes and property abroad.
Most insurers offer discounts if you combine Buildings and Contents cover on one policy.


Quick Links...

Personal 

   Home

   Motor

   High Networth

   Let Properties

   Travel

   Motor Bike

   Learner and New Drivers
Commercial

   Commercial Combined

   Public Liability

   Professional Indemnity

   Motor Fleet

   Motor Trade

   Shops & Offices

   Property Owners